The design of the cottage seeks to maximize views towards the lake and use of the small footprint. The house is composed of two wrapped series of spaces, the top series projects straight towards the lake and bottom series follows the topography of the site. At the moment of divergence the interior living spaces begin to open to the waterfront.
In an area of Massachusetts that is centrally supplied only with electricity, many passive house elements and smart fixtures have been implemented to reduce environmental impact future costs.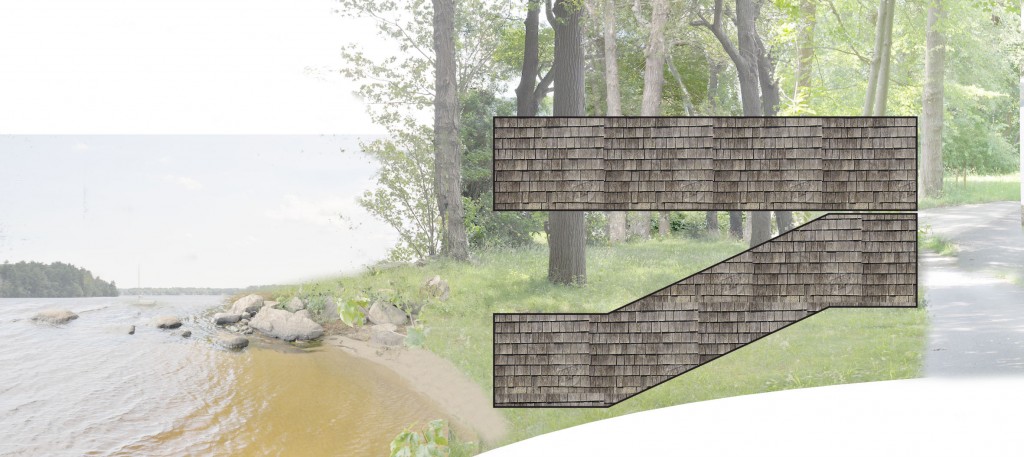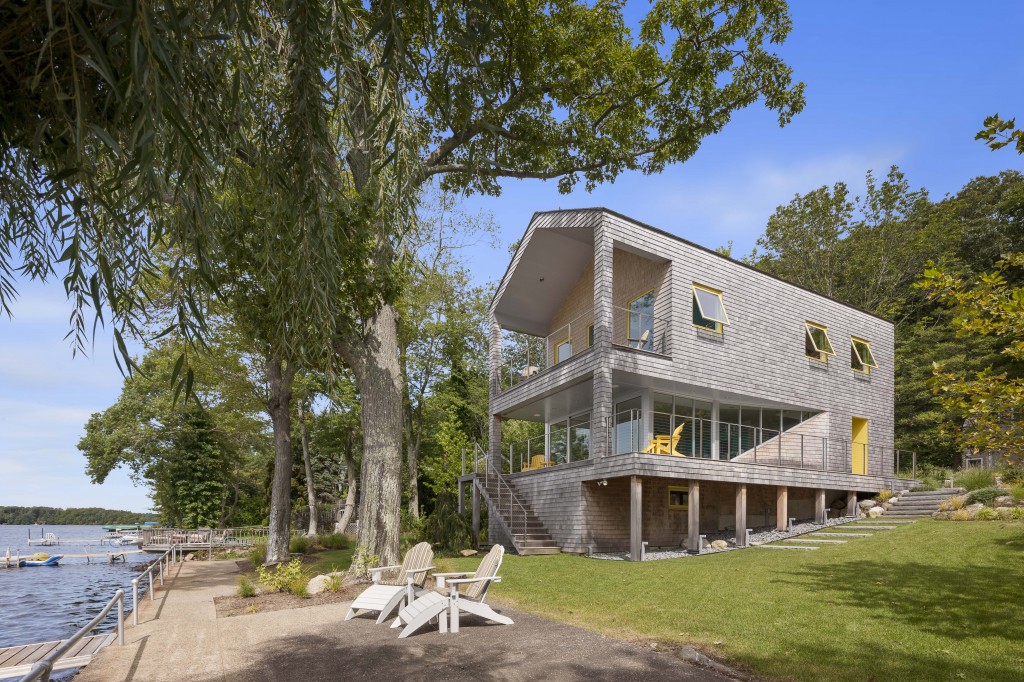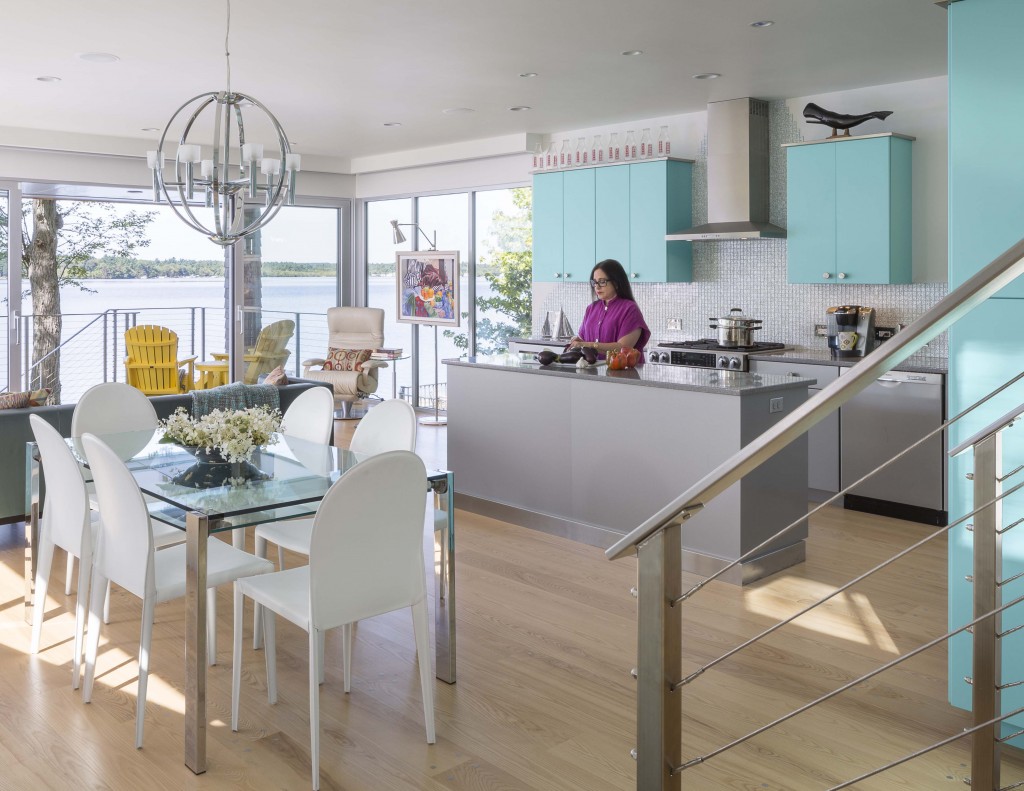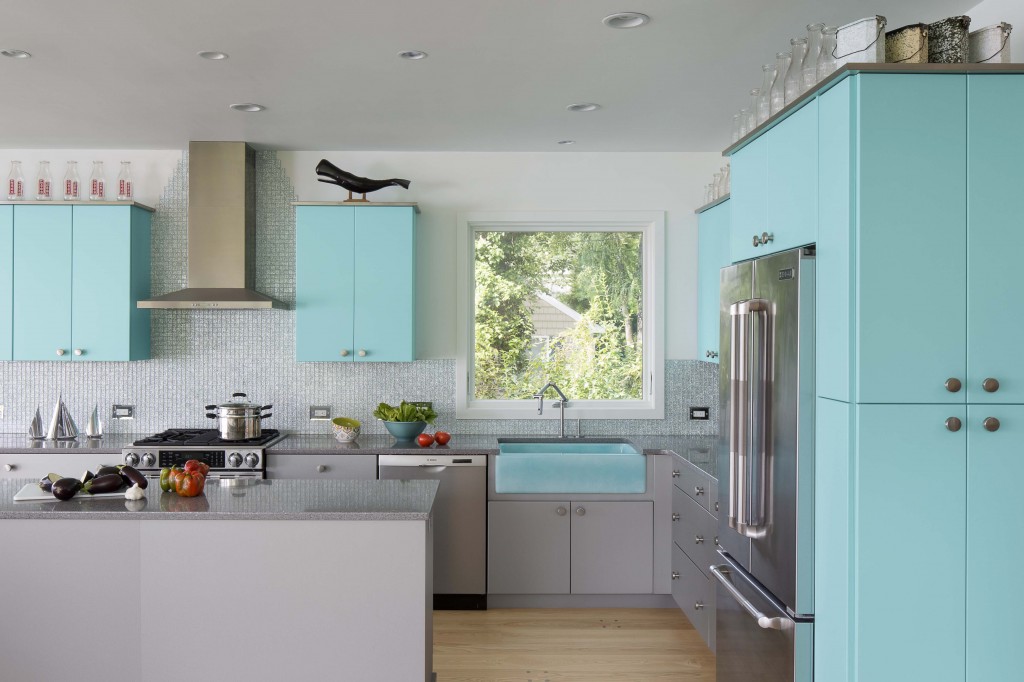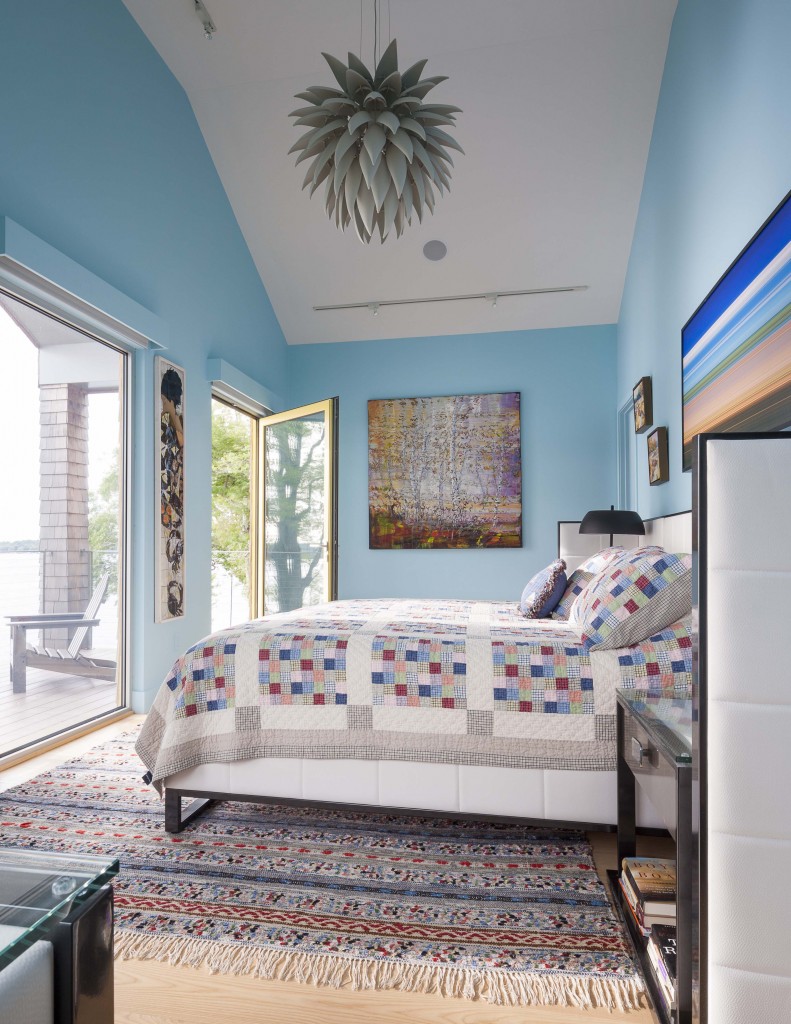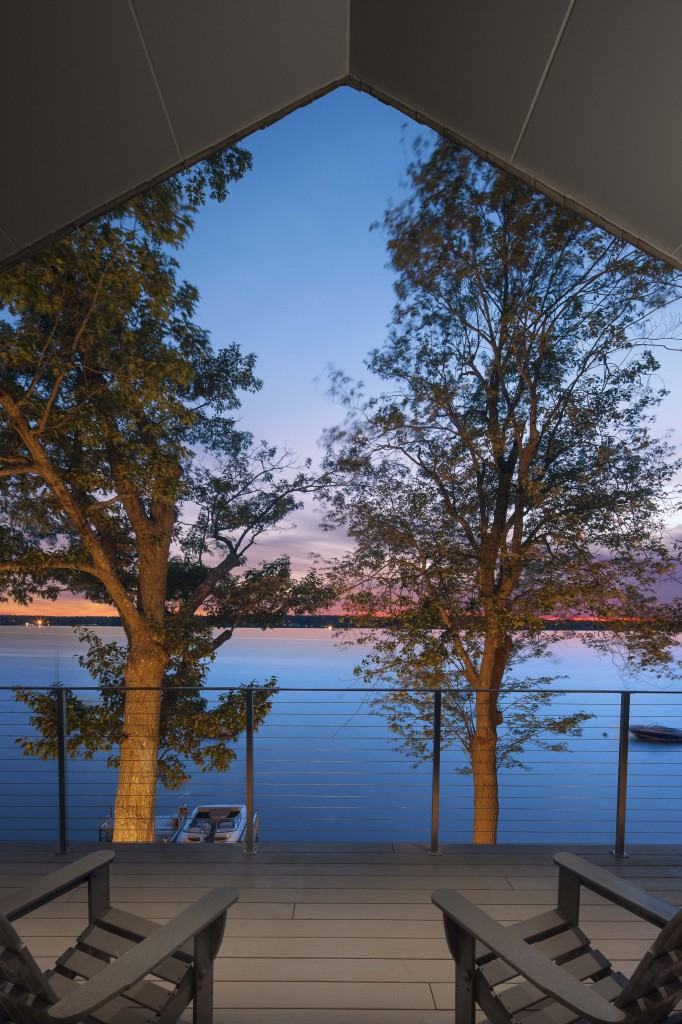 Published in Design New England, January 2014.
Firm: RADstudio
Contractor: Falconeiri Construction
Photography: John Horner Photography